We Specialize in Professional Website Design for Small Business
"Operative website design for small business & large services that resonate with your goals and your customers' needs!"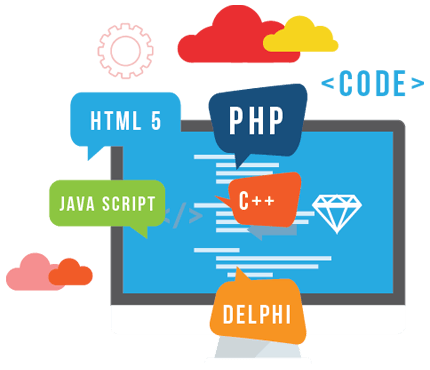 Syslotics Solutions has been providing innovative, creative and customer-oriented IT services to small-medium and large clients since 2012. Specifically, our experience in Website Design for Small Business has made us reach the places in the market.
We at Syslotics Solutions keep up with the updated trends, tools and technology in professional website design to ensure the long lasting digital experience for you. We strive to excel our client's digital presence by incorporating diligence and professionalism with fun and creativity.
Research Says, businesses with a website flourish 40% more than those without it.
It reports 7 billion unique local Google searches per month only in the US. This means, more often people search for what they need on the Internet. And 89% of times these people take an action after their search with wallets out. 18% of local searches lead to purchases within one SINGLE day. What do you think it is?
Your customers want you to have a steady online presence to buy from you. As a small local business owner do you want to lose all that money? Baloney!
We Claim our Results with the Success of Our Clients
"It was a pleasure working with this company. Very Creative and informative. Good work all the way around." Suzanne Daley
Impress Search Engines and Customers with Vibrant Website Design
Because of an effective website design for small business:
Reduces the bounce rate and web load time
Helps in quick Google crawling and content indexing
Improves the social sharing and device-optimized view
Provides best user-experience through digital intelligence
People without experience claim to design websites quickly but the need for their proper execution is something that can turn you Turbo. That's where you can bring Syslotics Solutions in.
Let's Design Your Website
At this professional web design company, we design professional websites that communicate the message of your brand and educate your customers with the best user experience.
How Do We Do It?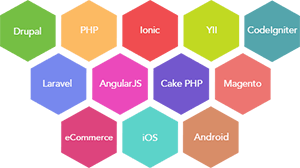 Our professional website design process is not impulsive but detailed, focused and dedicated involving:
Research and Planning Stage which includes the understanding of your buyer persona, brand's specialty and your demands to produce an effective website design prototype.
Proposals and Feedback Level which comprises crafting a personalized website design hierarchy and architecture for you with different styles and suggestions according to your demand. Once you approve the product at this level, it's time for us to shine, design and refines.
Implementation of Web Design which covers the execution of the whole creative process according to whatever your needs, budget and marketing goals are.
Assessment, the last stage, involves evaluation of the professional website design for small business after its transformation to a functional interface. We review and assess it observing if it's working properly with different browsers and meeting all web standards. We don't leave you with your website launch, if you want future maintenance, we can help you with that as well.
[See Our Designs: Portfolio]
A convenient operative web design gig is nothing to turn your back on
Syslotics Solutions is driven by the idea that when digital vibes resonate with the physical needs, conversion comes home bringing a plethora of value. Who doesn't want that?
It is all Takes Way Less than You Think
Considering your dire need and our passion to help, Syslotics Solutions offers you a professional website design service with a cost-effective strategy that not only helps you in effective monetizing but also expands the lifespan of your business.