Reliable and Cost Effective Pay Per Click Services
(PPC) Pay Per Click Services help you achieve the highest position in search engine result pages along the top relevant websites. Here, you pay search engines to direct more leads towards your website that doesn't only educate people about your brand, product or services at the right time but also brings more conversions and ROI home. Investment in PPC ads helps you target your ideal population in need and converts your visitors into loyal buyers. Sounds good, eh?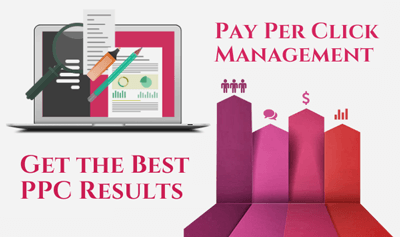 Not only this, PPC captures instant traffic, improved website ranking, and countless opportunities to test multiple keywords, marketing plans and models to build a rock-solid marketing strategy for future.
Research says that top 3 paid ads on the search result pages win all the 40% of quick clicks and that search ads can conveniently increase the brand awareness by 80%.
The statistical evidence and practical successful examples have increased the reliability and validity of PPC services. They run successfully on multiple search engines including Google and Bing and social media platforms such as Facebook, Twitter, Instagram and Linkedin which makes PPC investment the best marketing investment you can ever make.
So, what are you waiting for?
Improve Your Conversions. Make Money.
Syslotics Solutions, a professional PPC management company, has gone places while providing quality PPC services to our ideal clientele. We focus on our clients' personalized needs, marketing goals and budget to make their customers realize what they are missing without their products and services.
By working with Syslotics, you won't have to be worried about your ad accounts, the PPC results, your money being used the wrong way and your customers pursuing your competitors. We are not going to let that happen.
But How?
Because Syslotics Solutions has creative, knowledgeable and dedicated Pay Per Click Services providers who conspire to bring out the BEST using updated tools, tactics and technology. Our Pay Per Click Services includes everything from personalized complete PPC program development to continuous PPC management and ad optimization to general PPC ad campaign consultancy.
All you need to do is to get on a discovery call with our expert team and explain what exactly you want.
Cost-effective PPC service packages
Syslotics Solutions has affordable packages for different clients according to their needs, demands and marketing objectives which can ensure that we aren't going on a fight with your bank balance. You'll be dealing your Ad Money yourself by working with us.
What Our Clients Say
"It was a pleasure working with this syslotics solutions. Very Creative and informative! Good work all the way around." (Dancindaley)
Make $2 on average by spending $1 with PPC
The PPC Service Providers at Syslotics Solutions can help you with:
Keyword research to target those which are easy to rank for and still bring better ROI
Google Adwords
Bing Ad management
Facebook, Twitter, Instagram Ad Campaigns
Remarketing
Shopping Ads
Ad Copy Creation
Ad Submission
Ad Tracking and Ad Monitoring
Conversion and Tracking
PPC Management and Monitoring
Landing page development and improvement
The progress report of your ad campaigns is provided on the regular basis through weekly or monthly detailed communication. Here we expose you to the performance report where you can see the position of your website in terms of keywords ranked organically with PPC campaigns and your all questions are answered through a post-report discovery call.
The professionals of PPC management company, Syslotics Solutions, aimed at not only providing you with our best PPC services but also at enabling you to understand the process and execute it yourself one day. Our teams achieve this goal by impressive one-to-one interaction with clients.
Want your analytics to touch the skies?