Professional Web Development Services by Syslotics Solutions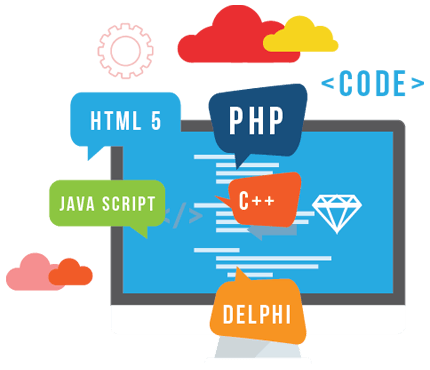 Web Development Services So, you have finally decided to digitize your business! Hold on and receive our heartiest congratulations because that's the first step towards ultimate mechanical and economic joy.
But here you're confused about how you're going to do it? How things proceed the decisions? How everything just starts showing up on the screens and revolutionizes the business? How even?
Our Professional Web Development Services have got the Answers
Syslotics Solutions, an operative web development services company, can serve your deal with right ingredients baked with right tactics at the right temperature. Yes, professional web development services provider at Syslotics cooks website with updated tools, technology and tactics using in-field experience and professional knowledge.
Syslotics Solutions has teams of professional software engineers and website developers who have extensive experience in WordPress development services, CMS, Drupal development services, E-commerce web development service, Joomla development services or whatever you can name in the era.
We strive. You Thrive.
Business with a website tends to flourish 40% more than the one without it and with the increasing internet usability, 85% people search for the products and services on the internet before spending a penny. So, if you have an effective, functional and responsive digital presence, revenue expectancy is way more than you can even imagine. With your finely optimized website, you can rule over your competitors and can entertain your customers with your services or products according to their needs.
And that's what Syslotics's Web Development Service Provider strives for so that your business can jump the rails of prosperity.
Our Happy Clients Keep Us Going
"It was a pleasure working with this company. Very Creative and informative! Good work all the way around." –  Dancindaley
What Can You Have By Working With Syslotics Solutions?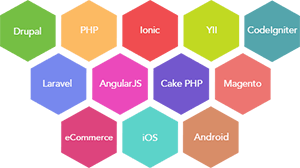 Syslotics solutions are driven by the idea that when physical businesses synchronize with the digital finesse, heavenly revolutions come into observation. And that's what we want you to experience by working with us.
Our web development services company:
Develops Responsive Website because we understand that 60% of the businesses lose their traffic because of their irresponsive websites and poor user experience. Our website developers and designers aren't going to let that happen with your website. (They are very sensitive about what they do)
Develops SEO Optimized Website that not only pleases your visitors and increases conversions but also flatters the search engines which don't take a second for our developed website's architecture and experience. Your website gets ranked easily and people find them on first pages of Google search. TADA!
Develops Device Optimized Website that doesn't have to change the sizes of the screens. As more than 65% of the Google searches are done with mobile devices, this milestone needs to be achieved
Develops Personalized Website keeping your business type marketing goals, design and outlook preferences, general requirements and your budget in consideration
The process of our professional web development services is not impulsive but detailed, keen and dedicated which makes our customer's experience gold-like.
Our Process:
RESEARCH – DISCUSS – DEVELOP – DELIVER
Our professional website development team interacts with the clients, does the research, creates prototypes according to clients' needs and requirements, gets them approved, does the magic of coding and development, provides the best to the clients and marks the history.
If you want to try the finesse, LET US KNOW NOW.
A Convenient and Affordable Website Development Opportunity
Website development services offered by Syslotics are unique, responsive and personalized led by our very competitive teams which bring everything in to put the best out. Syslotics's web development services provider offers a cost-effective strategy that not only helps you in effective monetizing of your business but also expands its mortality.
So…what are you waiting for?